Your destination for everything you need for your building project.
Southern Supply Can
Help You Build It Better
We have a long and celebrated history of working with builders to bring projects of all size, scope, and complexity to life. Our experienced staff is here to help you through every step of the process, provide expertise and answer all questions along the way.
Looking for Decking Materials? View Our Outdoor Decking Page.
Whatever your needs, from fire-treated lumber and plywood to beautiful cedar decking, find the essential components of your building project at Southern Supply. We carry construction materials and panels, engineered lumber, cedar, and more.

Whether you're putting on finishing touches or just getting started, Southern Supply has your hardware solution. Our team will help you find hardware that enhances the function and design of any project.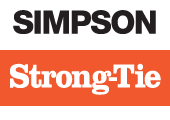 Our weather barriers, Typar and Perma "R" Products, provide the best in enhanced energy efficiency and quality protection from the elements. Find strong, durable moisture control solutions for your wall system.

From zip board to liquid flashing to AdvanTech Subflooring, we carry the Huber Products you have come to trust for consistent quality.